Experience the effortless and delightful taste of Lemon Butter Pork Chops, ready in 20 minutes. This comforting dish serves 2-4, promising a delicious meal.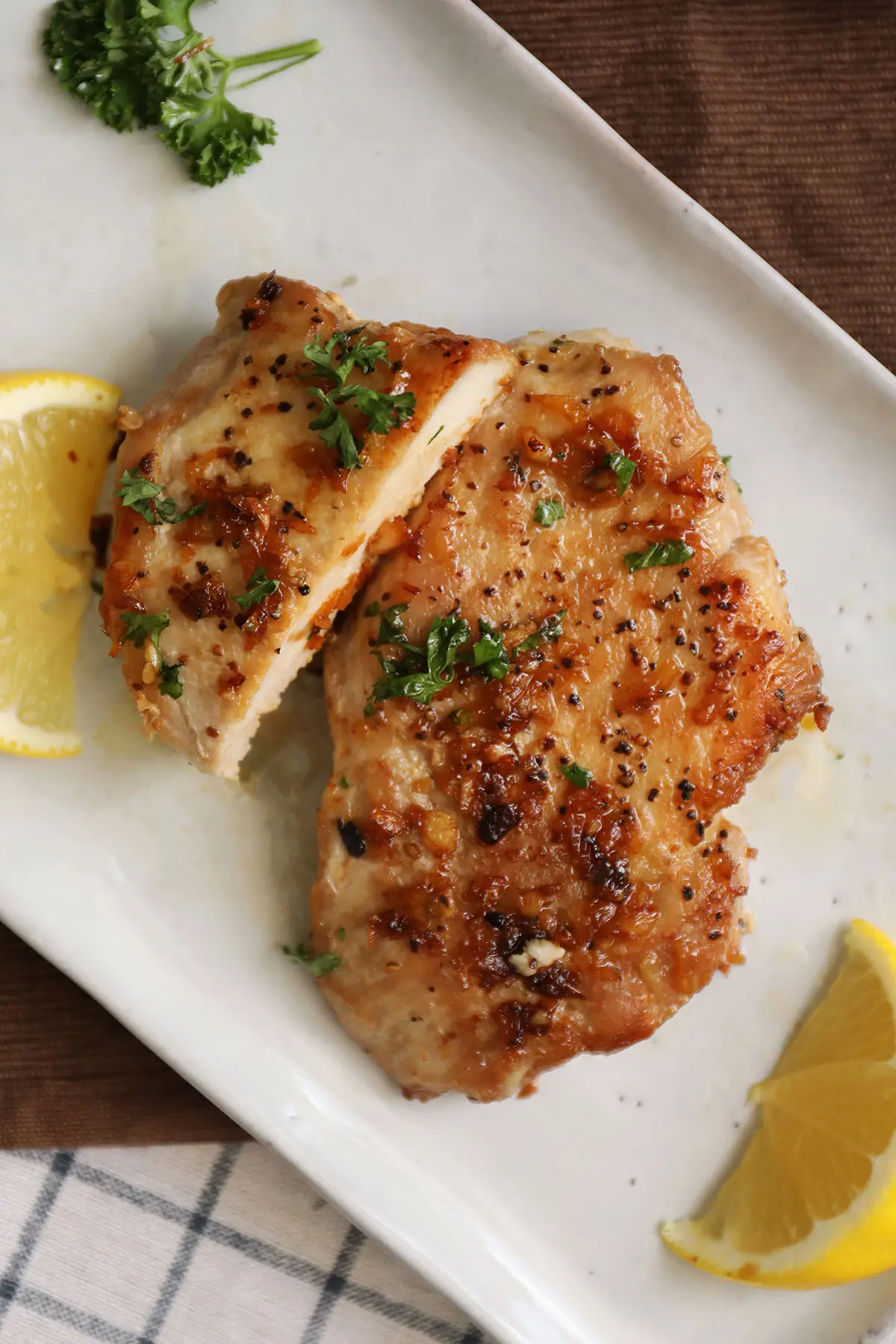 Lemon Butter Pork Chop
Indulge in the comforting charm of Lemon Butter Pork Chops, a recipe that effortlessly combines simplicity with gourmet flavors. In just half an hour, you can create a restaurant-quality dish serving 2-4. These succulent pork chops are expertly seasoned, pan-seared to perfection, and then bathed in a rich lemon butter sauce. The result is tender, juicy chops bursting with citrusy and buttery goodness. This recipe adds warmth and elegance to your dinner table, suitable for weeknight indulgences and special occasions.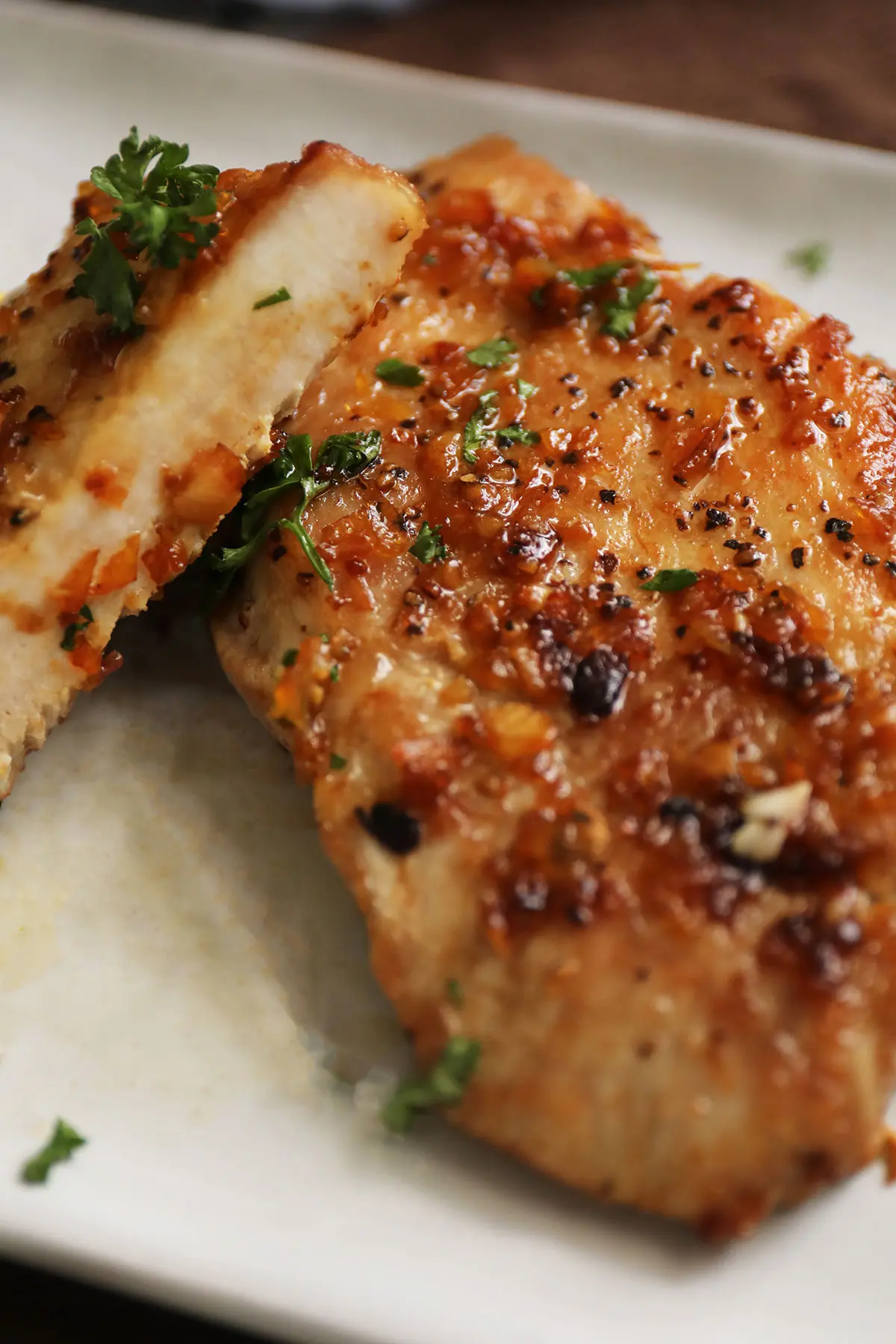 Why This Recipe Works
This recipe excels by enhancing the natural flavors of pork with the perfect blend of seasonings. Searing the pork chops locks in their juices, ensuring a moist and tender interior. The lemon butter sauce elevates the dish with its zesty and velvety profile. Its straightforward preparation makes it accessible to all levels of home cooks, guaranteeing a satisfying and delicious outcome every time.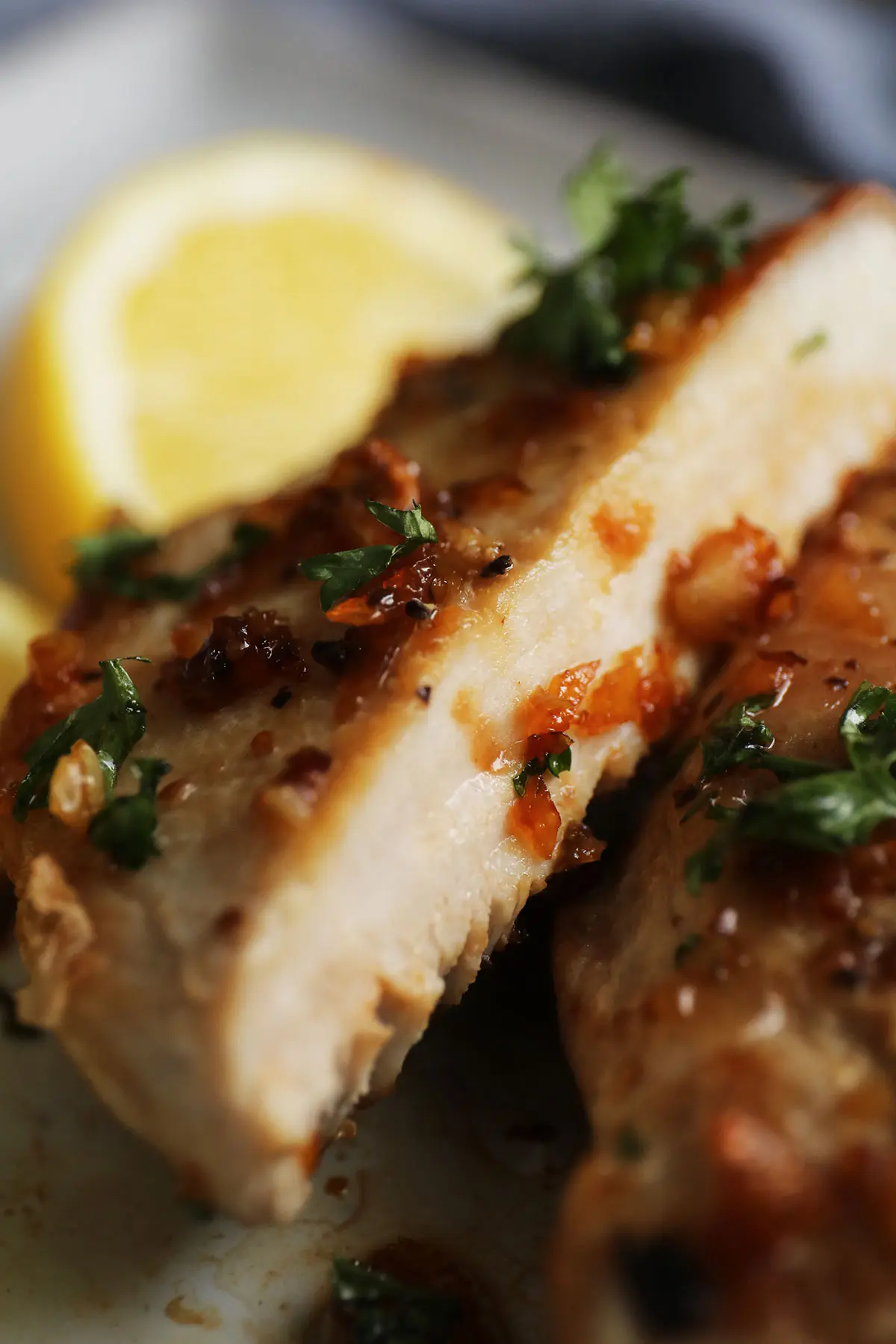 Cook's Tips for the Best Results
Opt for boneless pork chops around 1 inch thick for even cooking.
Pat the pork chops dry before seasoning and searing to achieve a nice crust.
Adjust the lemon juice and butter quantities to suit your taste.
Allow the pork chops to rest briefly after cooking to retain their juices.
Consider garnishing with fresh herbs like parsley or thyme for added flavor and freshness.
Frequently Asked Questions
Can I use bone-in pork chops instead?
While bone-in chops can be used, boneless chops are recommended for faster and more uniform cooking.
What side dishes pair well with Lemon Butter Pork Chops?
These chops complement sides such as mashed potatoes, steamed asparagus, or a crisp salad.
Can I substitute chicken for pork in this recipe?
Yes, boneless chicken breasts can be used instead of pork chops. Adjust the cooking time as needed until the chicken reaches an internal temperature of 165°F (74°C).
Recipe Card and Video
Lemon Butter Pork Chop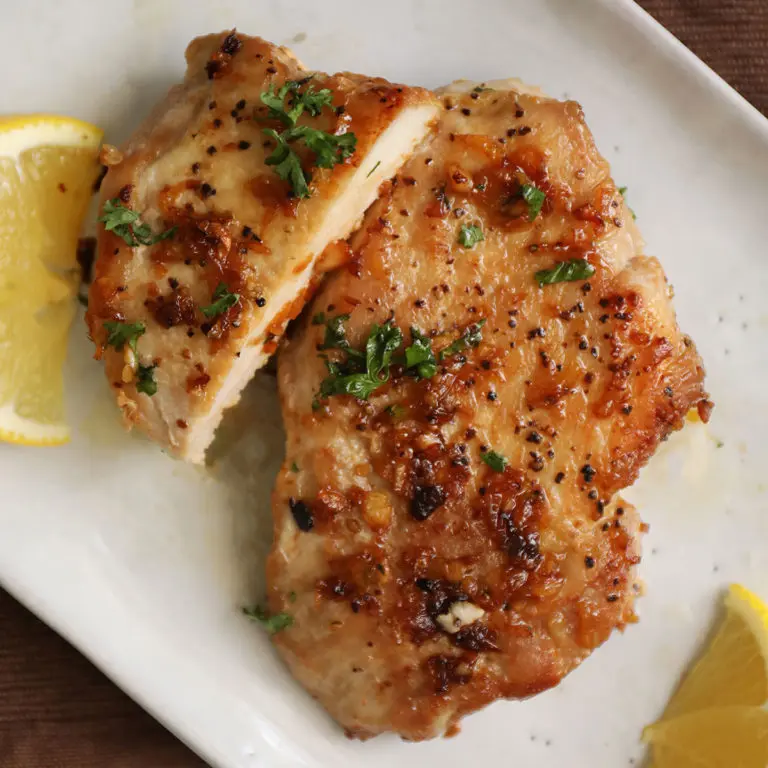 Experience the effortless and delightful taste of Lemon Butter Pork Chops, ready in 20 minutes. This comforting dish serves 2-4, promising a delicious meal.
Ingredients
4 boneless pork chops (approximately 1 inch thick)
Salt and black pepper, to taste
2 tablespoons olive oil
2 tablespoons butter
2 cloves garlic (minced)
Juice of 1 lemon
Zest of 1 lemon
2 tablespoons fresh parsley, chopped (optional, for garnish)
Instructions
Season both sides of the pork chops generously with salt and black pepper.



Heat olive oil in a large skillet over medium-high heat. Add the pork chops to the skillet and sear each side for about 3-4 minutes, until they develop a golden-brown crust and reach an internal temperature of 145°F (63°C). Remove the chops from the skillet and set them aside.
In the same skillet, add the butter and minced garlic. Sauté for approximately 1 minute until fragrant. Stir in the lemon juice and lemon zest, combining well. Allow the sauce to simmer for 2-3 minutes, slightly thickening.
Return the seared pork chops to the skillet, spooning the lemon butter sauce over them. Cook for an additional 2-3 minutes, ensuring the chops are coated and heated through.



Once done, remove the Lemon Butter Pork Chops from the skillet, garnish with chopped fresh parsley if desired, and serve immediately.
Reader Interactions